Short description
HFX 25 Studiomaster
Vorselektierte Werke und Alben direkt aus den Studios
Artikelnummer: 891-25-192
Preis pro Einheit (Stück): 

€395,00
HFX 25 Studiomaster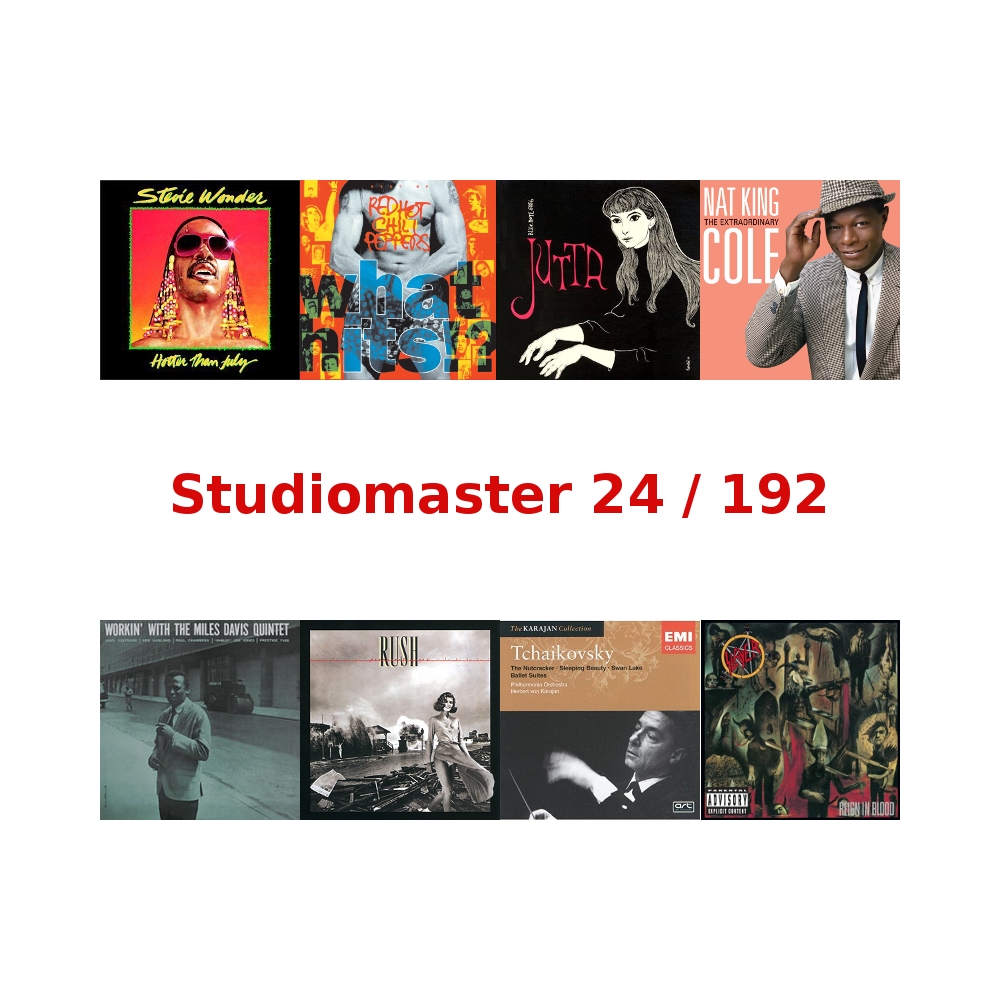  
Short description
HFX 25 Studiomaster
Vorselektierte Werke und Alben direkt aus den Studios
Artikelnummer: 891-25-192
Preis pro Einheit (Stück): 

€395,00
HFX 25 studio master
Preselected works and albums straight from the studios
Item number: 891-25-192
Price per unit (piece): € 395.00
Don't you have the time to put together a collection according to your wishes, rip it flawlessly and completely cover it? Access our range of collections directly from the recording studios. We have access to 90% of all plants worldwide through Universal and Sony.
Our collections are flawless and very well maintained and contain a sophisticated cross-section of classical, jazz, pop and rock. We would be happy to put together a collection with you according to your specifications.
Examples of other collections:
HFX-Contemporary 100-Paket
beinhaltet 100 Werke zeitgenössischer
klassischer Musik
HFX-Klassik 100-Paket beinhaltet 
100 Werke klassischer Musik
HFX-Klassik 1000-Paket beinhaltet 
1000 Werke klassischer Musik
The collections are tied to a RipNAS or HFX audio server.
The HFX Studiomaster package includes 25 albums of popular and classical music. It is a small cross-section through the world of music and is primarily intended to show the difference in quality compared to conventional CD quality, especially for albums of different genres. This offer is of course also aimed at existing RipNAS customers.
The albums come straight from the studios, are provided with all metadata and are saved directly to your device in FLAC 24bit / 192 kHz. This ensures that the highest possible quality is available to you at this resolution.
And you save time with ripping and tagging - either you get the package you want preinstalled on your new RipNAS, or you send your device to us, the music is stored on it, and you get your server back with the entire package and only have to put back into operation. Without further ado, you can then enjoy a large amount of great music easily and immediately!
Advantages of the HFX collections:
No hassle for ripping and editing metadata
No ripping mistakes: music straight from the studios
The metadata is perfect and complete
Original covers for all works
Lossless storage in FLAC
Pre-installed on RipNAS: connect and enjoy!
The following albums are included in the HFX Studiomaster Package 25:
Bach - Musical Offering [Bahrami]
Beethoven - Symphony No. 3 'Eroica' [Ozawa]
Charles Aznavour - Les Deux Guitares
Chihiro Yamanaka - Syncopation Hazard
Donald Byrd - I'm Trying to Get Home
Glass, Pärt, Kancheli, Umebayashi - New Seasons [Kremer]
Gustav Mahler - Symphonie No. 9 [Karajan]
John Coltrane - Coltrane
Jutta Hipp Quintett - New Faces - New Sounds from Germany
Keith Jarrett - Bop-Be
Miles Davis Quintet - Working with the Miles Davis Quintet
Nat King Cole - The Extraordinary
Nina Simone - High Priestess of Soul
Norah Jones - Not Too Late
Red Hot Chili Peppers - What Hits!?
REM - Murmur
Rod Stewart - Every Picture Tells A Story
Rush - Permanent Waves
Slayer - Reign in Blood
Stevie Wonder - Hotter Than July
Stravinsky - Le Sacré du Printemps [Ozawa]
Tchaikovsky - Ballet Suites - The Nutcracker, The Sleeping Beauty [Ozawa]
The New Stan Getz Quartet - Getz Au Go-Go
Thelonious Monk - Genius of Modern Music Volume One
Wayne Shorter - Odyssey of Iska
7 other products in the same category:
Regular price

€291.67

Price

€236.67